King Arthur's Court
28 HUD-Assisted Project Based Section 8 Apartments
428 Gale Street
Lordsburg, NM 88045
(575) 542-9336
email:
lordsburg@torchousing.org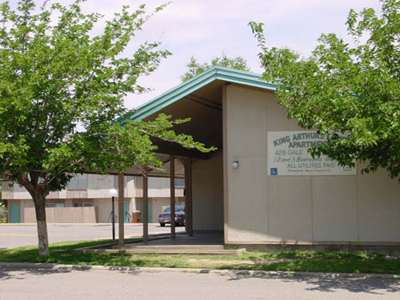 The King Arthur's Court apartments have eight 1-bedroom, twelve 2-bedroom, and eight 3-bedroom unfurnished Section 8 Project Based units. All units have fenced patios.
The complex has a small playground and there is a laundry facility on the premises.
The application must be completely filled-out, signed and returned to the Housing Authority with copies of all household members' Birth Certificates, Social Security cards, and proof of any and all income. Social Security recipients must provide a copy of award letters.
This places the applicant on the waiting list.
View larger map
Eligibility: Based on income, acceptable background and rental history check – TCHA will complete a landlord reference, credit check, and NCIC check for verification.
Under the Project-based Section 8 program, the assistance is tied to the unit, and a family who moves from the project-based unit does not have any right to continued housing assistance.
Waiting List: Placement on the waiting list is by date and time a fully completed application is received.
Rent Calculation: Thirty percent (30%) of your monthly adjusted income.
Utilities: Utilities are included.
Security Deposit: Deposits are based on calculated Total Tenant Payment.
Other: Residents of housing programs may be eligible for Lifeline, a discounted telephone service. Residents that pay utilities may be eligible for the Low Income Home Energy Assistance Program (LIHEAP). Please contact the local NM State Human Services Department office for more information.
Moving Out: Thirty days notice is required. Submit a filled out "Intent to Vacate" form to our office at least 30 days in advance of vacating the premises.